Boost Your Immune System With Better Sleep Thanks to This Netflix-Like Service
With the ongoing coronavirus pandemic, it's more important than ever to support your immune system. And while staying home as much as possible, eating healthy and taking vitamins are actions you can take, there's one easy activity that we can all do to reduce the risk of infection — sleep!
Though sleep may not be easy to come by these days, with anxiety and insomnia afflicting many people during these trying times, it's vital to our health. Sleep deprivation actually weakens the body's immune system and can make you more vulnerable to catch viruses. If you're in need of a good night's sleep, Restflix Restful Sleep Streaming Service can help you develop better sleep habits with sleep expert-approved content.
Gone are the days of Netflix and chill, in 2020 we need Restflix and sleep. Restflix helps users fall asleep faster and get better rest, thanks to over 21 personalized channels filled with sleep meditations, calming visuals, bedtime stories and binaural beats that help create a meditative, restful state.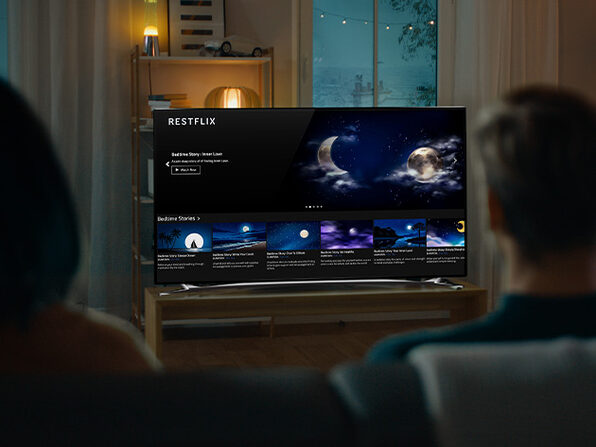 With Restflix, you can overcome insomnia, tinnitus, and fight night-time anxiety once and for all. Just looking to chill out during the day? Restflix helps with that as well, since it also serves as a tool for relaxation and mental healing to help combat everyday stress.
You can access Restflix on Apple TV, iOS, Roku, Android and Fire TV, and there are plenty of subscription options available to suit your needs. Get a 1 year subscription for $29.99, 40% off the usual price of $49, a 2 year subscription for $49.9, 50% off the usual price of $99, or a 3 year subscription for $59.99, 59% off the $149 MSRP.
Choose a plan:
Reviews
All reviews are from verified purchasers. Reviews are collected after purchase.
I absolutely love this app. It has some beautiful content. I watch nightly on my Roku device and it actually does help me fall asleep.
---
A great tool to help the kids and adults in the house relax or fall asleep. the app is compatible with everything and I have used it to stream on iphone/ipad/appletv and roku.

---
I have problems sleeping. This program really works! I like that there are so many selections, stories and sceneries.

Our Readers Save Up To 40% on the Restflix Restful Sleep Streaming Service